In our post-Christian world, healthcare and faith have become disagreeable. We're told they don't go together and shouldn't be mixed.
The problem is, life can't be compartmentalized. If we don't integrate our lives, we'll be broken.
Addison Bevere joins Dr. Mark Sherwood in this episode to help you rethink what Christianity really is and how it relates to healthcare. When these two things collide, you'll be on the path to wholeness.
In this episode, you'll discover:
What does the word "Christian" really mean?
Why we don't have the patience and vision for wholeness
How to experience wholeness
Why community and connection is essential for health
The importance of forgiveness and reconciliation
How to embrace the tension of living countercultural
Resources Mentioned
Saints: Becoming More Than "Christians"
About our Guest: Addison Bevere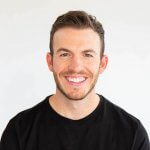 Addison Bevere is the author of Saints: Becoming More Than "Christians"—a book that offers fresh perspective on what it looks like to follow Jesus in today's world. He is a husband to one, father to four, and serves as the COO of Messenger International, an organization that impacts millions of people in virtually every country. Addison is also the cofounder of SonsAndDaughters.tv. To learn more about him visit AddisonBevere.com.
Subscribe to the Podcast
Never miss an episode. Subscribe for free on your favorite podcasting app: